Rest & Digest: Megan Morton, Redleaf
Text KATE PASCOE SQUIRES
Photography KATE PASCOE SQUIRES
A morning at home with Megan Morton could be described as delicious. And it's not only the tea she serves up lovingly, steeped with home-grown rosemary and the most delicate of French sugar swizzle sticks. In her finest china. A hazy light falls on her eastern suburbs home. It's calming and welcoming, without a single breath of pretension. It's where Megan – creative, stylist, author, masterclass and adventuress – does her best work. Her commitment to the smaller details and gestures is extraordinary, as she so beautifully evokes intimacy, feeling and the slow into her every day.
1. Altar
"I had an altar made at home by Gary Galego. At the time, it wasn't an altar, but since India, it definitely is. I share the space in the sunroom here in the mornings with my husband, meditating before the kids take over."

2. Candles
"I light candles every night. I can't cook well, so I figure it might well be atmospheric!"

3. Fire + films
"I light fires and watch art house and all my favourite films on the projector above. I even do my eBay hunting on it! It's like my own IMAX!"

4. Bed
"I love vetiver so much that I sell bags of delicious Indian dried vetiver via The School. I made a pillow from some of my favourite Japanese ticking that has a small little picket for a vetiver bundle. Smells amazing. I also use it in an opened envelope in my small drawer."

5. Bathe
"I bath once a week. It's like church. With magic magnesium, like two cups full. I open the windows for fresh air/birdsong and DON'T LEAVE until the answers have come. Other days, I take long rosemary infused showers."

6. Kids
"I read my kids' notes. A lot. And remind myself of this fluidity of parenting. I look at their little clothes and bikinis that don't fit any more."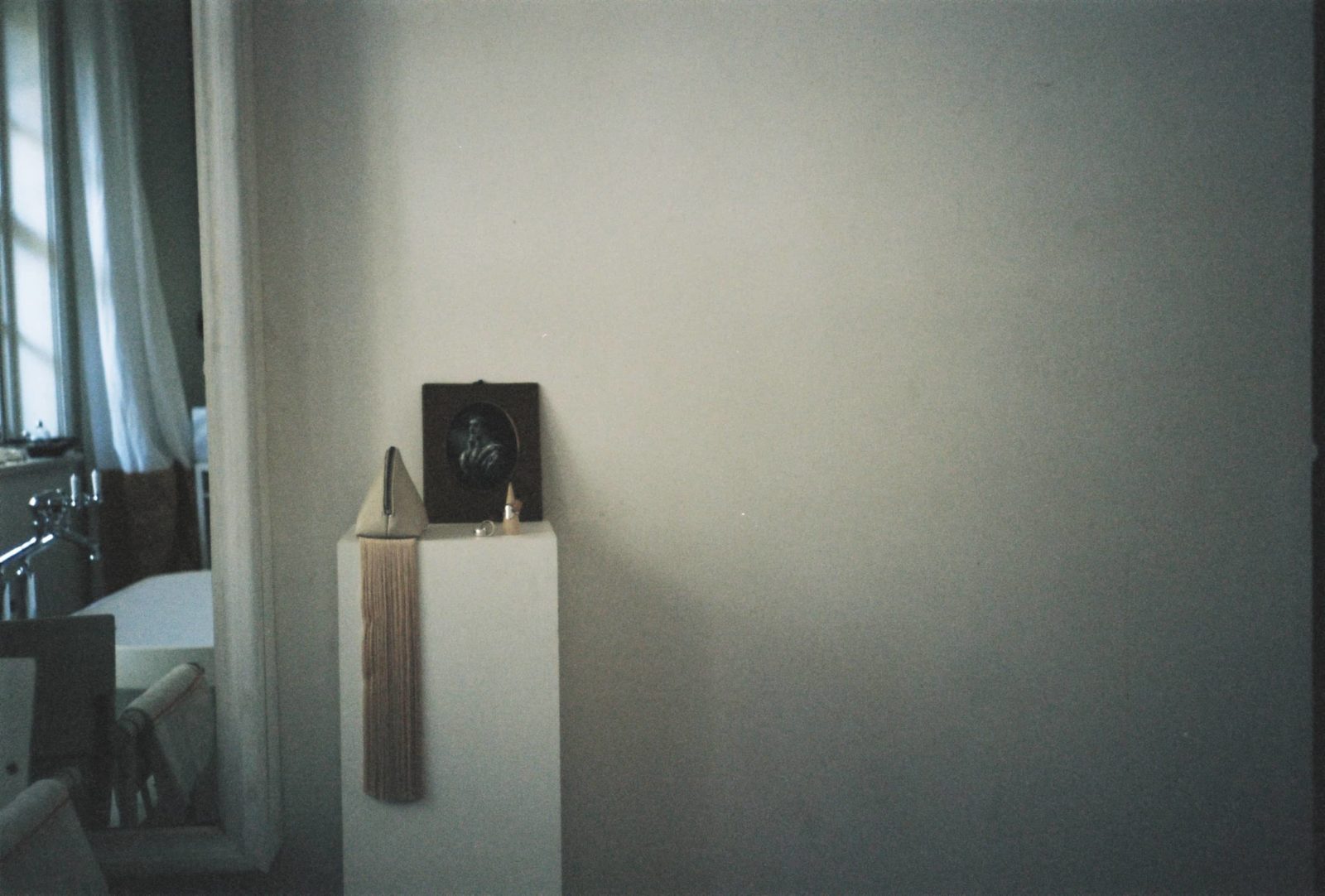 7. Rearrange
"I rearrange my things to constantly be surprised and inspired by them – I've made shelves to aid this. Slanted shelves for maximum appreciation."

8. Hidden treasures
"I hide things, like shells my kids and I have collected, in lines of sight only I see. When I look up in my shower and see them, I am reminded of who and what I am working hard for – for them and us to be able to collect shells again on beach of Coolangatta…or Puglia or the South of France!"

9. Lights
"I try and buy side lights to replace every unflattering, overhead light in my house."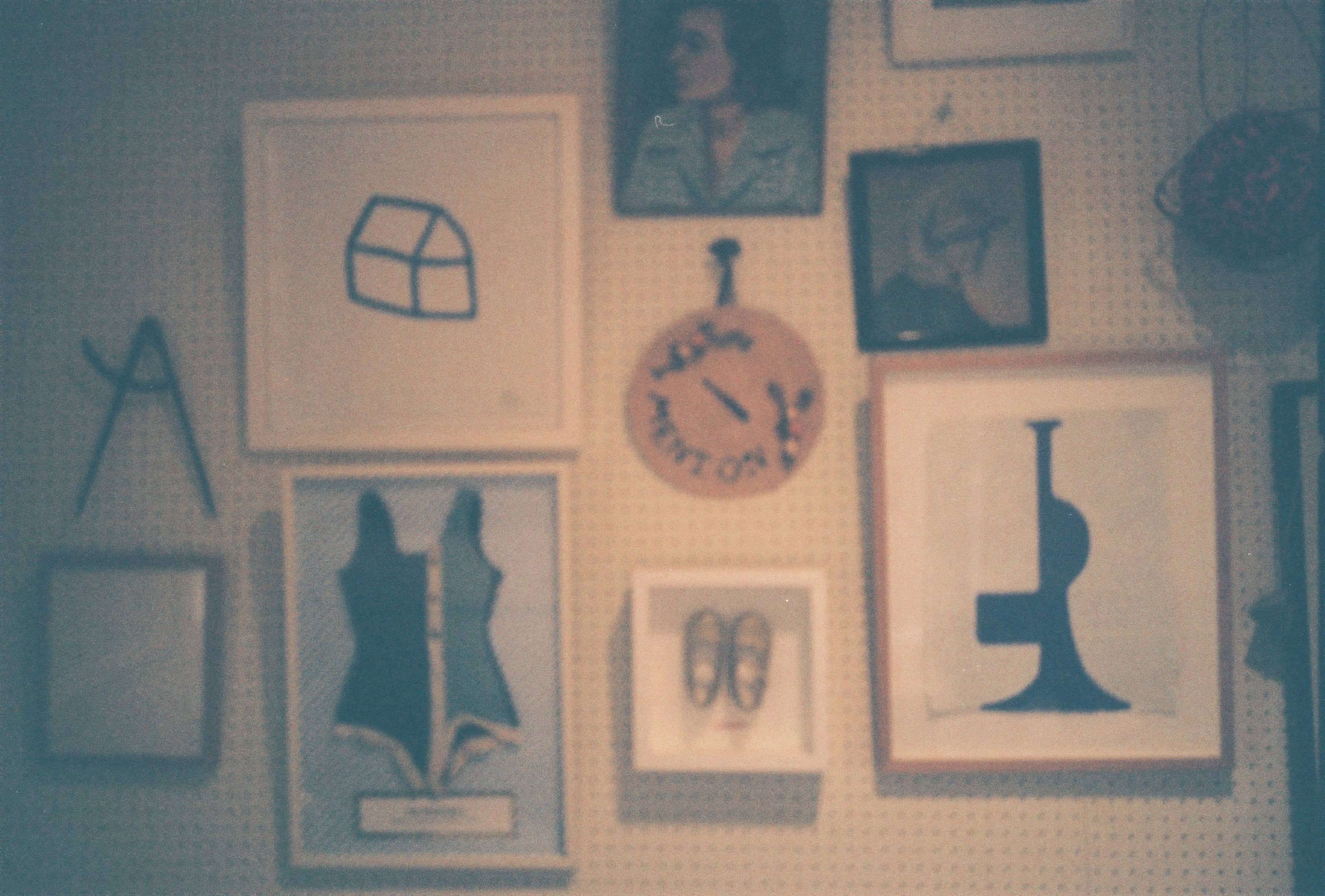 10. Flea
"My new @thefleaogram account (launching soon) will let you stay in bed and the fun of the flea comes to you. When you're a stylist, you don't stop because you or your client's houses are full. The beauty never stops when you're tuned in, and there is so much for everyone – including time poor people who want to sleep in on a Sunday!"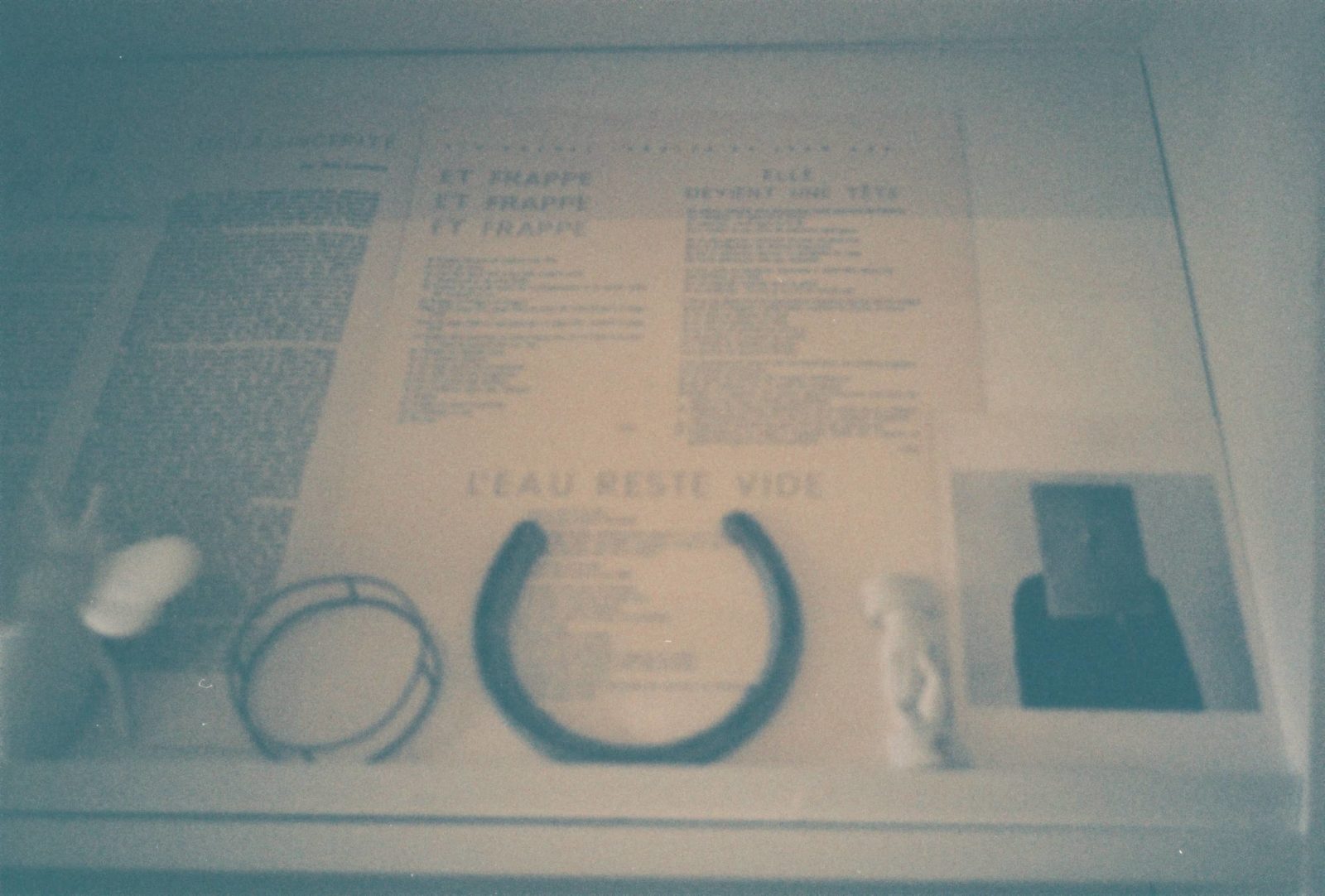 11. Organise
"I think computers are screaming with our (well mine at least!) binary systems. I have a daily check in to see the year ahead. This helps me with goals, objects of desires and shows me how close I can be to rest and restore."

12. Cook
"This year I am trying so hard to learn five simple, amazing dishes. I've been hopeless in the kitchen for ever, as I feel a lot of my hospitality energy is taken up on my job. So I will be starting with my favourite home cooks – Julia Ostro (@juliaostro) for her true sense of flavour and deliciousness. Flore Valley Radot (@floreaddison) for her classic home-cook French ways and impeccable knowledge and Amanda Lawler (@Amanda_Lawler), who I met on my very first Paris Excursion and have been lucky to travel with many times over, for her product to plate know how. Plus, she is coming over soon to teach me how to poach pears in lemon verbena! I also take great inspiration from Julie Gibbs (@julie_gibbs), my ex publisher who can even make chicken soup so good your whole self is soothed. I am going to the South of France very soon, where I will try and stir my inner home cook."

13. Redleaf
"To be honest, I had a sand phobia. When I was younger, I had hypnosis for it as I couldn't really tell people without coming across as a freak. Living next to this magical parcel of water has taught me so much. Phobia gone! And the lap-laps of an ocean pool, or even just the sound, will lessen the burden of any day. My job can be draining, but here I can fill up again, sand and all, so easily. No app, no membership fee, no special clothes or equipment required."
*
"We are constantly trying to be these productive shiny examples of ourselves, yet so much good creative work comes from the 'life' part of life; its tensions, its hardships and its gloriousness. But you can only get this if you have rested. Its invisible to you otherwise."
*
"We often want everything to be EXACTING standards, to reflect the best us. But home has always been for retreating from a vivid out-of-home life or a very filled, coloured home life to counter a boring work life!"
*
On Megan's home… "One should assess house to be the opposite of their working conditions. A bit like chiaroscuro – the limitations that the lightness and the darkness give being more powerful than a full palette. My work is optically bright, oversized and forever changing and fluid. For my rest and digest and creative brain, I need my house to be demi gloomy, on the darker side, muddied light, protective and super cozy. Then, because most of my work is of a deliberate nature, I need the natural marvel of the water and nature and my garden and Redleaf delivers this and more."

Find Megan and all the beauty she brings to the world @megan_morton and @theschoolinstagram
Fin.